Research in the ask23! repositories
Sort by author / title / year of publication.
Search by title /source / keywords / full text.
Open access archival resources
Publications by M. Lingner in his roles as artist theorist and theorist artist | Text

Since 1972 over 270 art theoretical, art philosophical, art sociological, cultural political, artist theoretical, and artistic publications on art from the 19th century onward.

Projects on the 'art of application' on Ask23Wiki => https://archiv.ask23.de/cgi-bin/wiki/wiki-ask23.pl

Text

A diverse trove of over 40 text and MP3 resources in the fields of art and culture spanning the years 1963 to 2013, with the corresponding metadata.

Numerous articles in journals and compendia, including the lectures held at the symposium "querdurch. Kunst + Wissenschaft" ("querdurch. Art + Science") on June 24, 2004, at the Hamburg University of Fine Arts (HfbK), HfbK-conferences on art in public spaces, and on the problematic issue of jury proceedings.

Numerous specialist texts as well as artistic and academic project and course materials. Technical documentation and instructions for use of ask23! are also provided.
Archival resources for members only
Suche im Archiv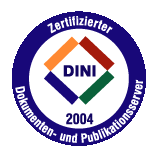 Das Archivsystem ask23 ist eingetragen in die Datenbank Forschungsinfrastruktur der Deutschen Forschungsgemeinschaft.